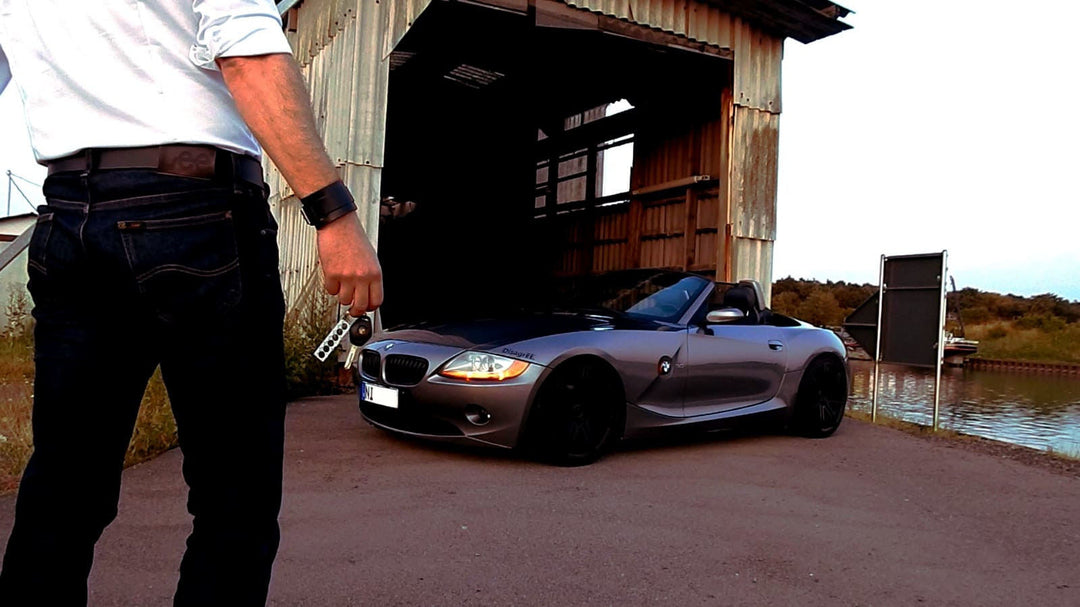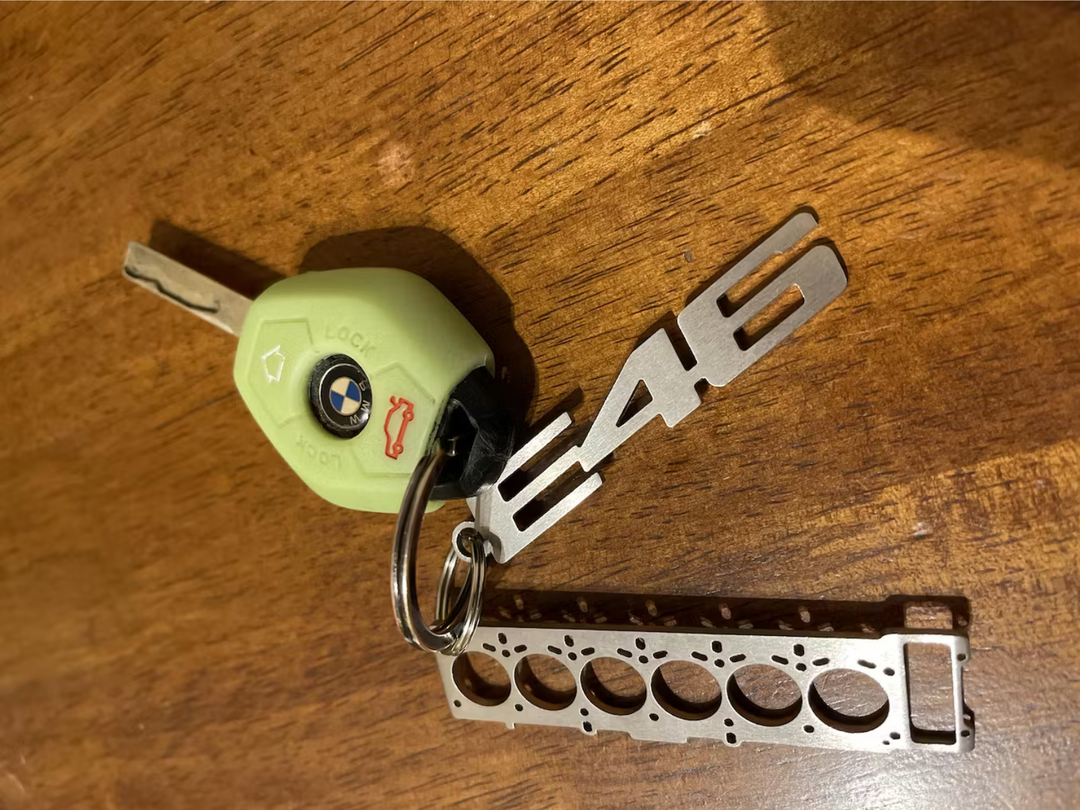 Miniature of a Head Gasket for BMW S54
Detailed replica of the real head gasket
Absolute conversation starter
Safe bet as a gift for the petrolhead in your life
Will be dispatched within 24 hours.
100(!) days right of return
Brushed finish, looks and feels great
Elaborately processed - absolutely no sharp edges
Made in Germany from V2A stainless steel
The evolution of the BMW S54 engine: A technical masterpiece in miniature format
Hey car lovers! Are you ready to dive into the fascinating history of the BMW S54 engine? This extraordinary drive is synonymous with breathtaking performance and technical excellence. Now you can carry a piece of this legendary engine with you with a brushed finish stainless steel key fob that represents the iconic shape of a cylinder head gasket.
The BMW S54 engine was first introduced in 2000 and set new standards in the world of high-performance engines. It was used in legendary models such as the BMW M3 E46 and enthused drivers worldwide. The S54 engine is a technical masterpiece with impressive specifications. Its high-revving nature, coupled with a power rating of over 300 hp and impressive torque, offers an unrivaled driving experience.
Our stainless steel keychain celebrates the power of the BMW S54 engine. The brushed finish gives it an elegant look, while the detailed shape of a cylinder head gasket underlines its authenticity. This high quality accessory is a tribute to the technical sophistication and precision of the S54 engine.
Carry the spirit of the S54 engine proudly with you and show your passion for automotive masterpieces. The stainless steel key fob with a brushed surface is not only a stylish accessory, but also a symbol of your affinity for technical brilliance and your fascination with high-performance engines.
Rise above the crowd and get this exclusive keychain now. The BMW S54 engine lives on in you - in miniature format, always ready for new adventures. Let the incomparable character of this engine shine on your keychain and show the world your enthusiasm for automotive excellence.

*Note: This key fob is an unofficial replica head gasket and is not affiliated with BMW or its affiliates.