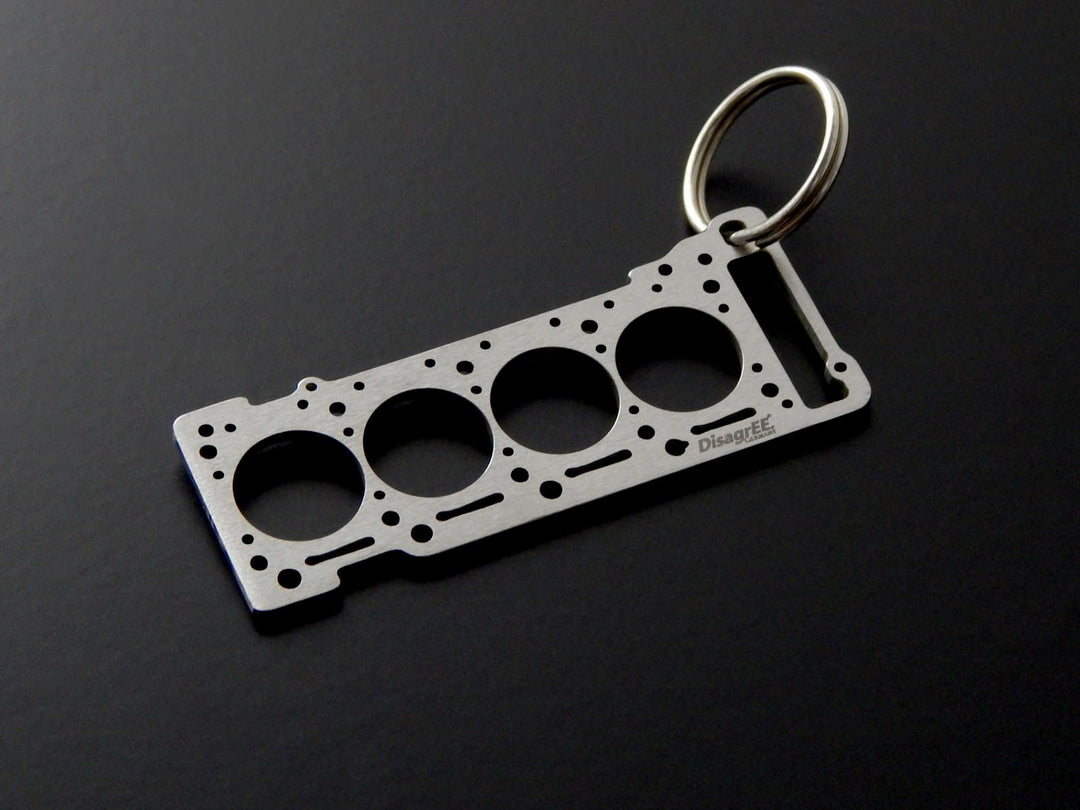 Miniature of a head gasket for Mercedes OM 611
Detailed replica of the real head gasket
Absolute conversation starter
Safe bet as a gift for the petrolhead in your life
Will be dispatched within 24 hours.
100(!) days right of return
Brushed finish, looks and feels great
Elaborately processed - absolutely no sharp edges
Made in Germany from V2A stainless steel
OM 611: Robust but powerful
The Mercedes OM 611 engine is a true champion among diesel engines. Developed by Mercedes-Benz, this engine impresses with its exceptional performance, durability and versatility. In this article we take a look at the impressive numbers, facts and figures of this engine and how it is used.
Power and Torque:
The OM 611 engine is known for its impressive performance. With a displacement of 2.2 liters, it generates an output of up to 150 hp and a maximum torque of 330 Nm. This power enables rapid acceleration and dynamic handling, whether on the freeway or in city traffic.
Efficiency and fuel consumption:
Despite its high performance, the OM 611 engine also impresses with its remarkable efficiency. Thanks to modern injection technology and optimized combustion, the fuel consumption of this engine is extremely economical. With an average consumption of just 6 liters per 100 kilometers, the OM 611 is one of the most efficient engines in its class.
Durability and Reliability:
The Mercedes OM 611 engine is known for its exceptional durability and reliability. With high-quality materials and a robust construction, this engine is able to handle high mileage without sacrificing performance. Many owners report years of trouble-free use and low maintenance costs.
Use:
The OM 611 engine is used in various Mercedes-Benz models, including the popular C-Class, E-Class and M-Class. Its versatility allows it to be used in various types of vehicles, from sedans to SUVs. Whether you want a relaxed ride or sporty performance, the OM 611 engine delivers in every situation.
Our keychain:
Whether you are the proud owner of a vehicle with the OM 611 engine or would like to give someone who owns this unit a special treat - with our exclusive key fob, which exactly replicates the cylinder head gasket of the OM 611, you have the perfect accessory to show your connection to this show off your engine and attract curious looks.

*Note: Our key rings are independent DisagrEE products and are not connected to Mercedes-Benz AG or its subsidiaries.