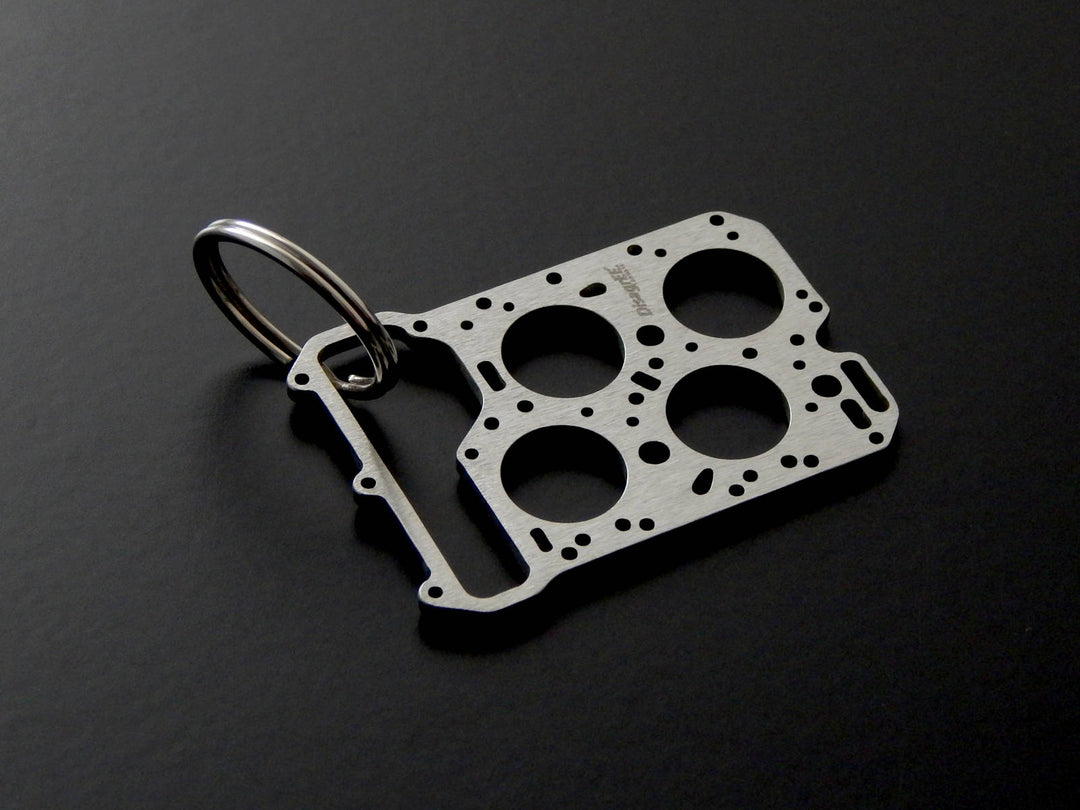 Miniature of a head gasket for Lancia Fulvia V4
Detailed replica of the real head gasket
Absolute conversation starter
Safe bet as a gift for the petrolhead in your life
Will be dispatched within 24 hours.
100(!) days right of return
Brushed finish, looks and feels great
Elaborately processed - absolutely no sharp edges
Made in Germany from V2A stainless steel
LOOKING FOR SOMETHING SPECIAL?
Do you like technology, real engines (in which you only put plugs to read the error memory), sound and the smell of petrol? It doesn't matter whether you are the proud owner of an icon of engine construction like the Lancia V4 or you want to make the favorite car enthusiast in your life really happy; our cylinder head gaskets as keychains are just right for you! Now available for almost 200 motors, made in Germany from stainless steel and finished by hand, they attract interested looks everywhere! Let our reviews speak for themselves.