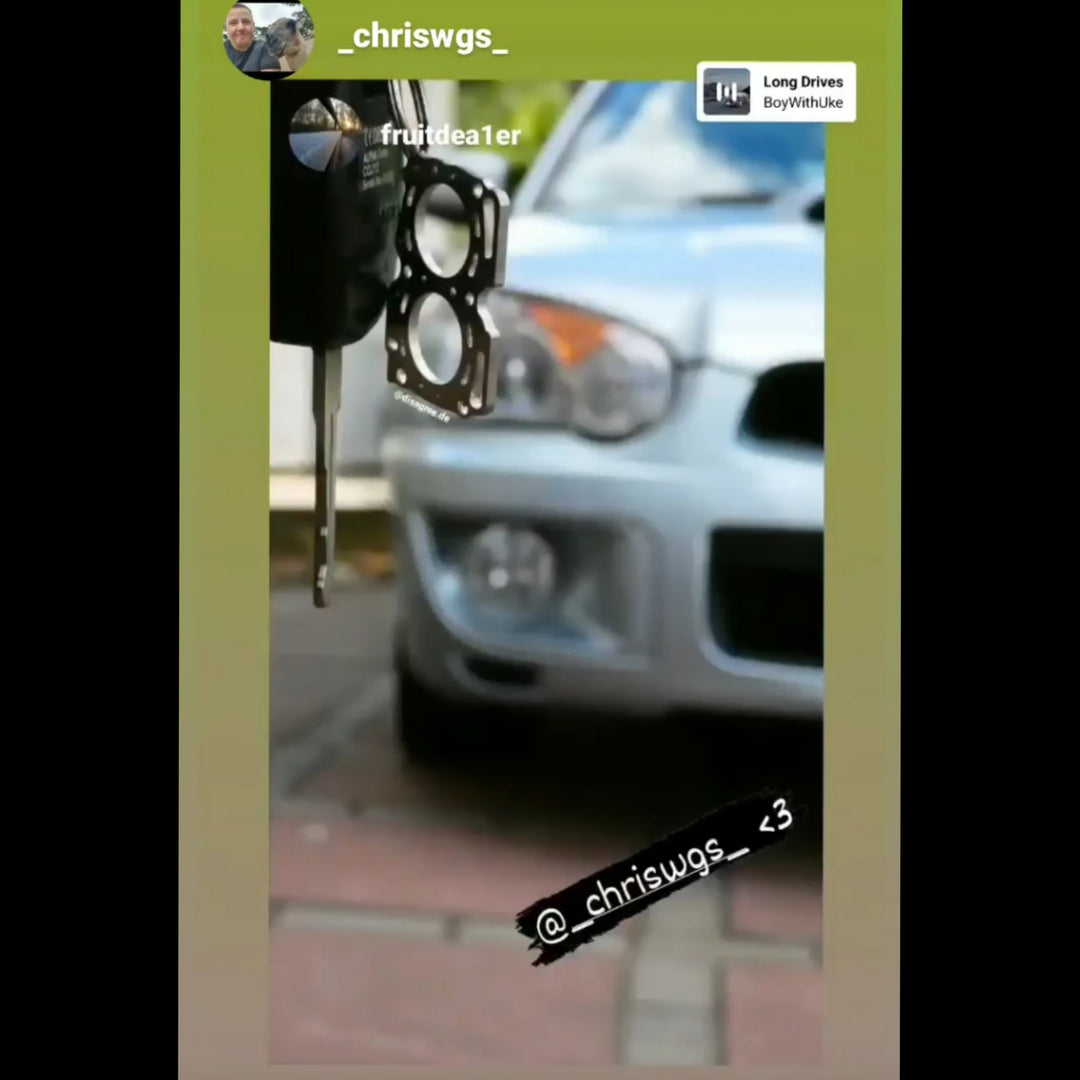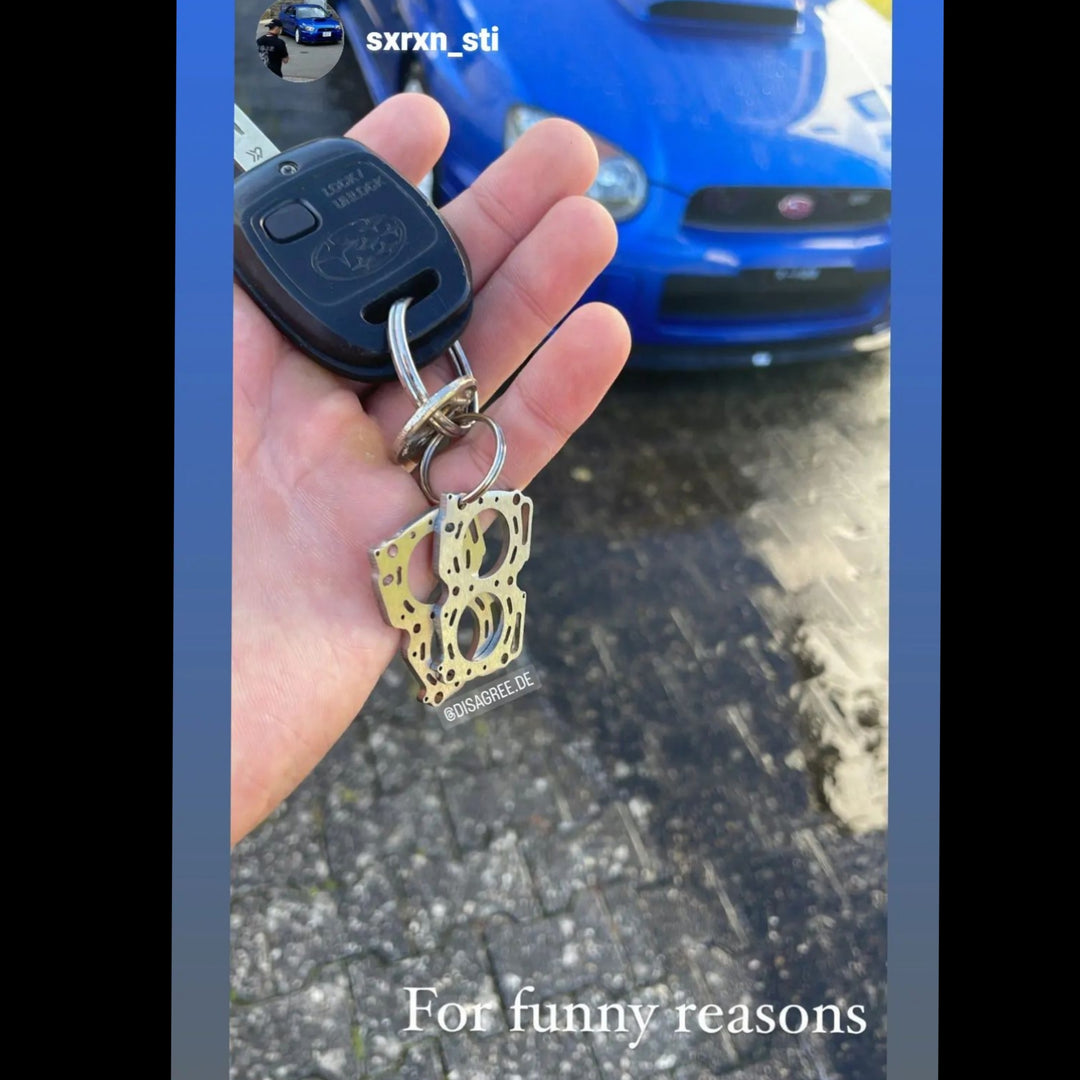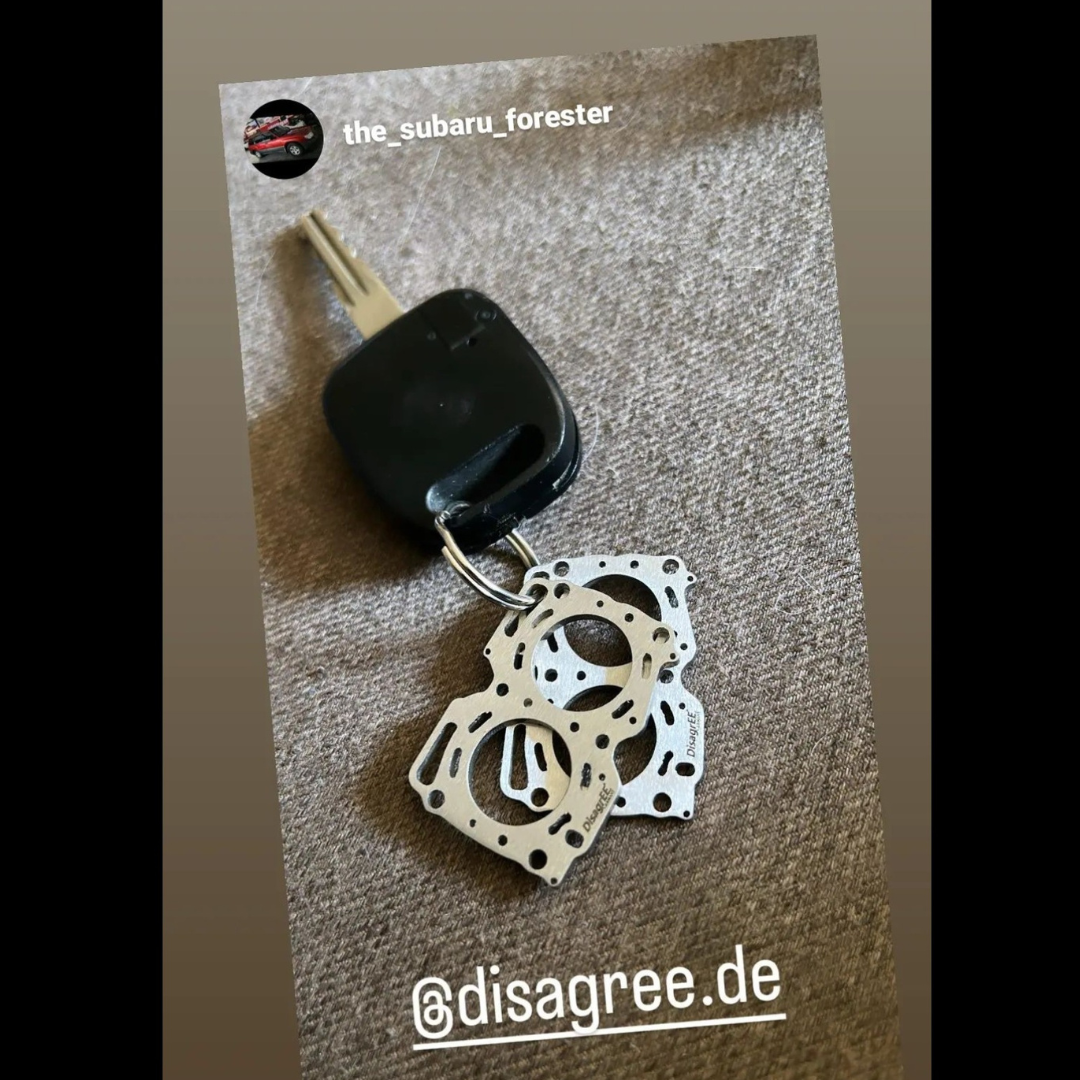 Miniature of a Head Gasket for Subaru EJ
Detailed replica of the real head gasket
Absolute conversation starter
Safe bet as a gift for the petrolhead in your life
Please be aware of the options "1x" and "Set 2x".
Will be dispatched within 24 hours.
100(!) days right to return
Brushed finish, looks and feels great
Elaborately processed - absolutely no sharp edges
Made in Germany from V2A stainless steel
Are you a proud owner of a vehicle with the legendary Subaru EJ engine? Then we have just the right accessory for you! Modeled after the shape of a Subaru EJ engine head gasket, our one-of-a-kind keychain is the perfect detail to show your enthusiasm for this powerful engine.
The Subaru EJ engine, known for its performance (and head gasket failure), has a long history and has been used in various Subaru models. Whether you drive an Impreza, WRX, STI or any other Subaru with an EJ engine, this keychain is a must-have for any Subaru enthusiast.
Manufactured from high quality stainless steel with a brushed finish, our keychain not only offers an attractive design but also excellent durability. Each tag is crafted with great care to authentically reproduce the fine details of the cylinder head gasket. The rounded edges ensure a comfortable feeling in your hands.
Carry your passion for the EJ engine with you at all times with our keychain. Whether you attach it to your car keys, your bag or your backpack, it is guaranteed to be an eye-catcher and a topic of conversation among like-minded people.
Expand your collection of Subaru accessories and show your allegiance to the brand with our exclusive keychain. Or surprise a Subaru lover in your life with this unique gift. Be proud of your Subaru and celebrate the legendary EJ engine with this special keychain!
Discover our Subaru EJ keychain now and get a piece of Subaru history in the form of this high-quality, detailed accessory. Bring passion for Subaru and the EJ engine to life in your everyday life and enjoy the sight of this unique masterpiece that embodies the power and excitement of the Subaru EJ engine.

*Note: This key fob is an unofficial replica and is not affiliated with Subaru Corporation or its affiliates.