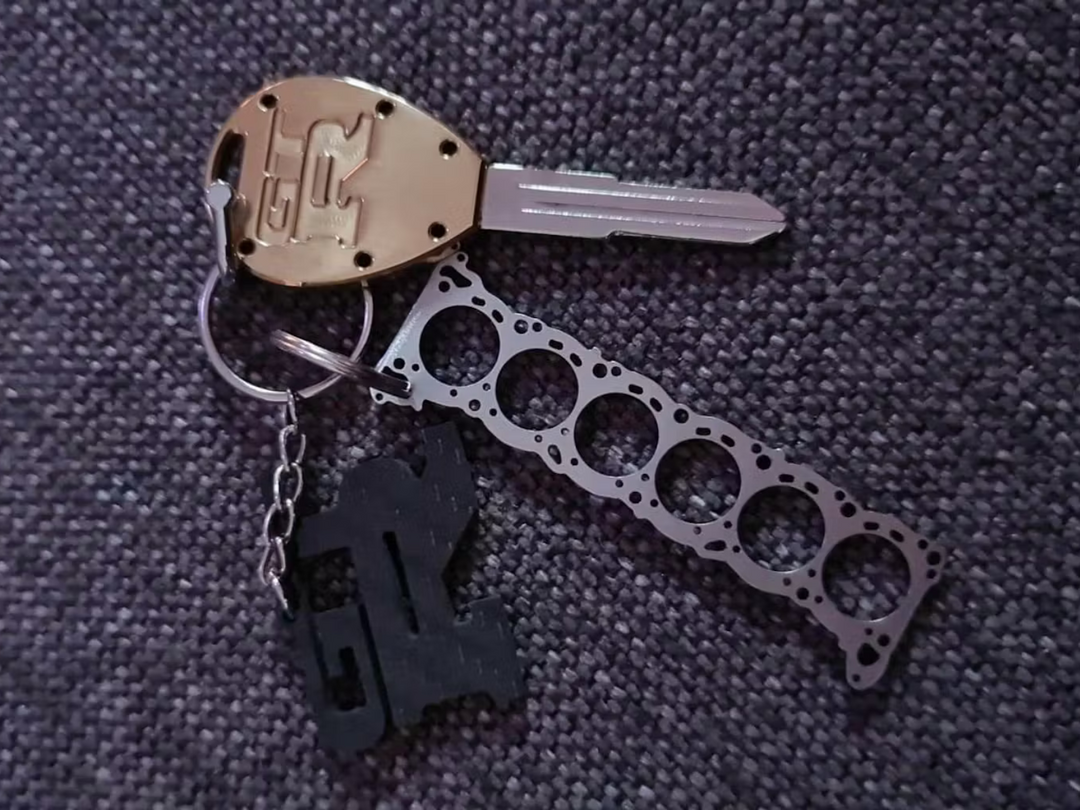 Miniature of a Head Gasket for Nissan RB 20 / 25 / 26 / 30
Detailed replica of the real head gasket
Absolute conversation starter
Safe bet as a gift for the petrolhead in your life
Will be dispatched within 24 hours.
100(!) days right of return
Brushed finish, looks and feels great
Elaborately processed - absolutely no sharp edges
Made in Germany from V2A stainless steel
RB - Power and passion in keychain format!
Hey you, car lovers! Today we take a close look at the legendary Nissan RB engine. This technical milestone has won the hearts of many drivers and deserves a place of honor on your bunch of keys as a stainless steel key fob with a brushed surface in the shape of the cylinder head gasket.
The Nissan RB engine, which had its heyday in the 1980s and 1990s, was known for its impressive performance and reliability. With various displacement variants, including the popular RB26DETT with 2.6 liters, it brought plenty of power to the road.
In addition to its impressive performance potential, the RB engine also had its charm. The unmistakable sound and the turbocharger whistle provided goose bumps behind the wheel. But even this legendary engine had its weaknesses. Some RB engines tended to have oil supply or crankshaft problems. But real enthusiasts were not put off by this and loved this engine despite its small quirks.
Our stainless steel keychain pays tribute to the Nissan RB engine. With its brushed surface in the detailed shape of the cylinder head gasket, it is an eye-catcher that shows your passion for cars.

*Note: This key fob is an unofficial replica and is not affiliated with Nissan Motor Co., Ltd. or its subsidiaries.