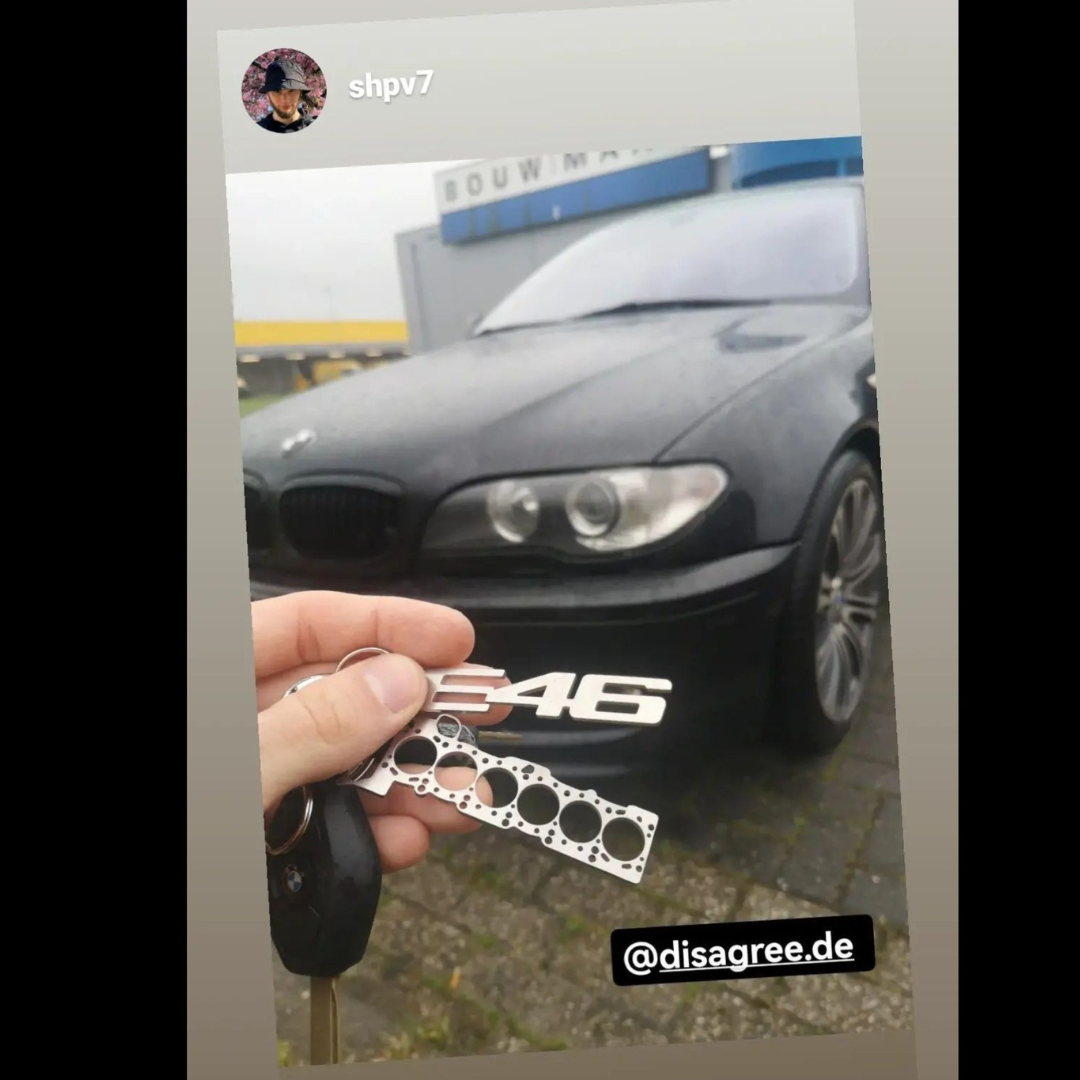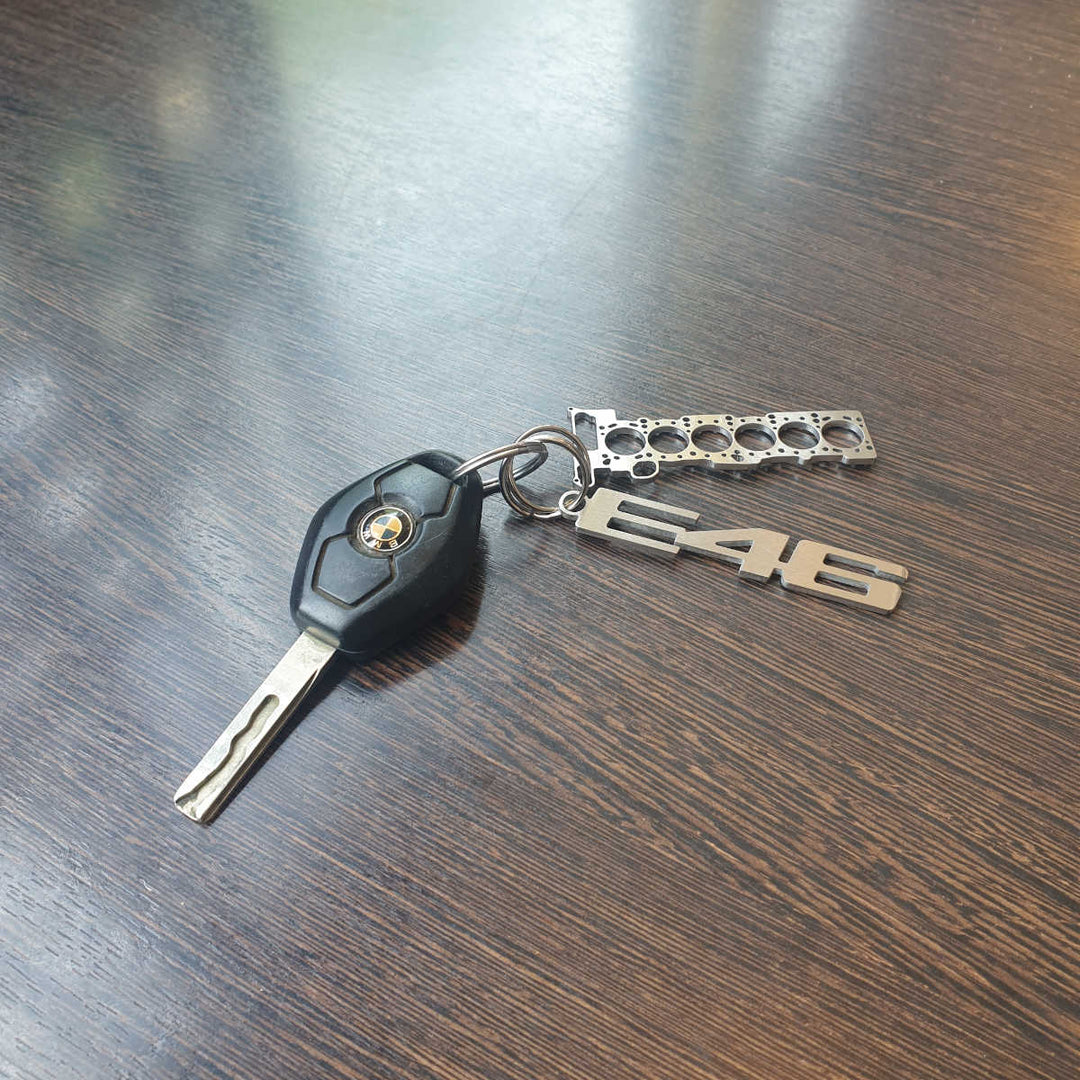 Miniature of a Head Gasket for BMW M54 / M52TU
Detailed replica of the real head gasket
Absolute conversation starter
Safe bet as a gift for the petrolhead in your life
Will be dispatched within 24 hours.
100(!) days right of return
Brushed finish, looks and feels great
Elaborately processed - absolutely no sharp edges
Made in Germany from V2A stainless steel
The BMW M54 engine: Innovation and performance in miniature
Hey you, real car enthusiast! Are you ready to dive into the fascinating history of the BMW M54 engine? This exceptional drive is a symbol of advanced technology and impressive performance. Now you can always carry a piece of this engine legend with you - with a stainless steel key fob with a brushed finish that imitates the distinctive shape of a cylinder head gasket.
The BMW M54 engine was first presented in 2000 and has taken the automotive world by storm. It was used in popular models such as the BMW 3 Series, 5 Series and Z4 and impressed with its versatility and performance. The M54 engine was a milestone for BMW and introduced innovative technologies such as stepless VANOS camshaft adjustment and variable intake length control VALVETRONIC.
Our stainless steel keychain celebrates the power of the BMW M54 engine. The brushed finish gives it a sophisticated look, while the detailed shape of a cylinder head gasket underscores its authenticity. This high quality accessory is a tribute to the technical brilliance and success of the M54 engine.
Always carry the essence of the M54 engine with you and show your enthusiasm for automotive excellence. The stainless steel keychain with a brushed surface is not only a stylish accessory, but also a statement of your love for exceptional technology and first-class engineering.
Show the world your passion for BMW and hit the streets in style. Get this exclusive keychain now and let the shine of the M54 engine shine on your keys.

*Note: This key fob is an unofficial replica head gasket and is not affiliated with BMW or its affiliates.