"Worth it!
I was extremely impressed with the craftmanship!"
"Great addition
I recently bought a 1930 Model A with a Ford Flathead, this keyring goes perfectly with it!"
"Coolest key ring ever!
Awesome little key ring, cool that its specific to my car. I have it on my work van keys and its a great conversation starter for petrol heads, Go the mighty GTR!"
"Very cool product
for people who love their vehicle! Super processing, lightning-fast shipping! Nothing to complain about. Clear 5 stars + clear purchase recommendation."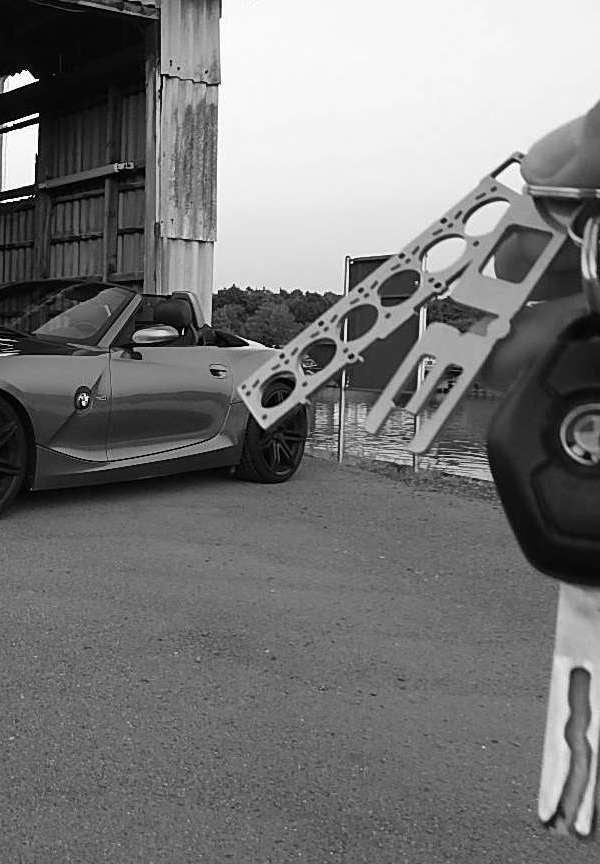 the best engines have
head gaskets
It's been that way since 1876 and will stay that way for a long time, maybe even forever!
The idea of head gaskets as keychains is not new. You can buy a chinese manufactured, generic "4 Cylinder" head gasket keychain everywhere for a few bucks.
What IS new, is that we create them engine-specific with great attention to detail. Each one is an exact replica of the head gasket that separates oil, water and flames in that particular engine.
What also is new is the quality that we think such a unique conversation starter deserves. Made in Germany from stainless steel in a handmade brushed finish, without any sharp edges they will still make your keys an eye catcher when combustion engines have not been placed in new cars since a long time!